Having issues with your emails being blocked as spam? Use Mail Tester to find out why!
We find that clients sometimes run into issues with emails they send being marked as spam and being returned to them. Tracking down the reasons as to why that happens can sometimes be difficult, but using a tool we've discovered called Mail Tester makes diagnosing the issue easy and helps quickly resolve the issue.
The process is simple:
Go to the Mail Tester website (https://www.mail-tester.com/)
Send a copy of the email you were having issues with to the email address displayed
Wait for a minute
Then click on the "Then check your score" button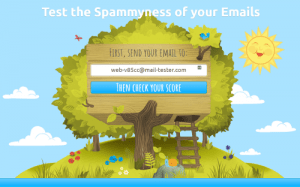 It will then take you through to the results which will include the different virus/spam scores that your email received, a list of various improvements that can be made to make email delivery more reliable, and even include a copy of your email along with the email headers (useful for tracking the servers that emails we're sent and received from, as well as whether certain email settings are enabled).
The nice thing about this tool is that you can also share the URL/address link with your support team to help resolve the issue significantly faster.
Give it a test and see how your email scores!